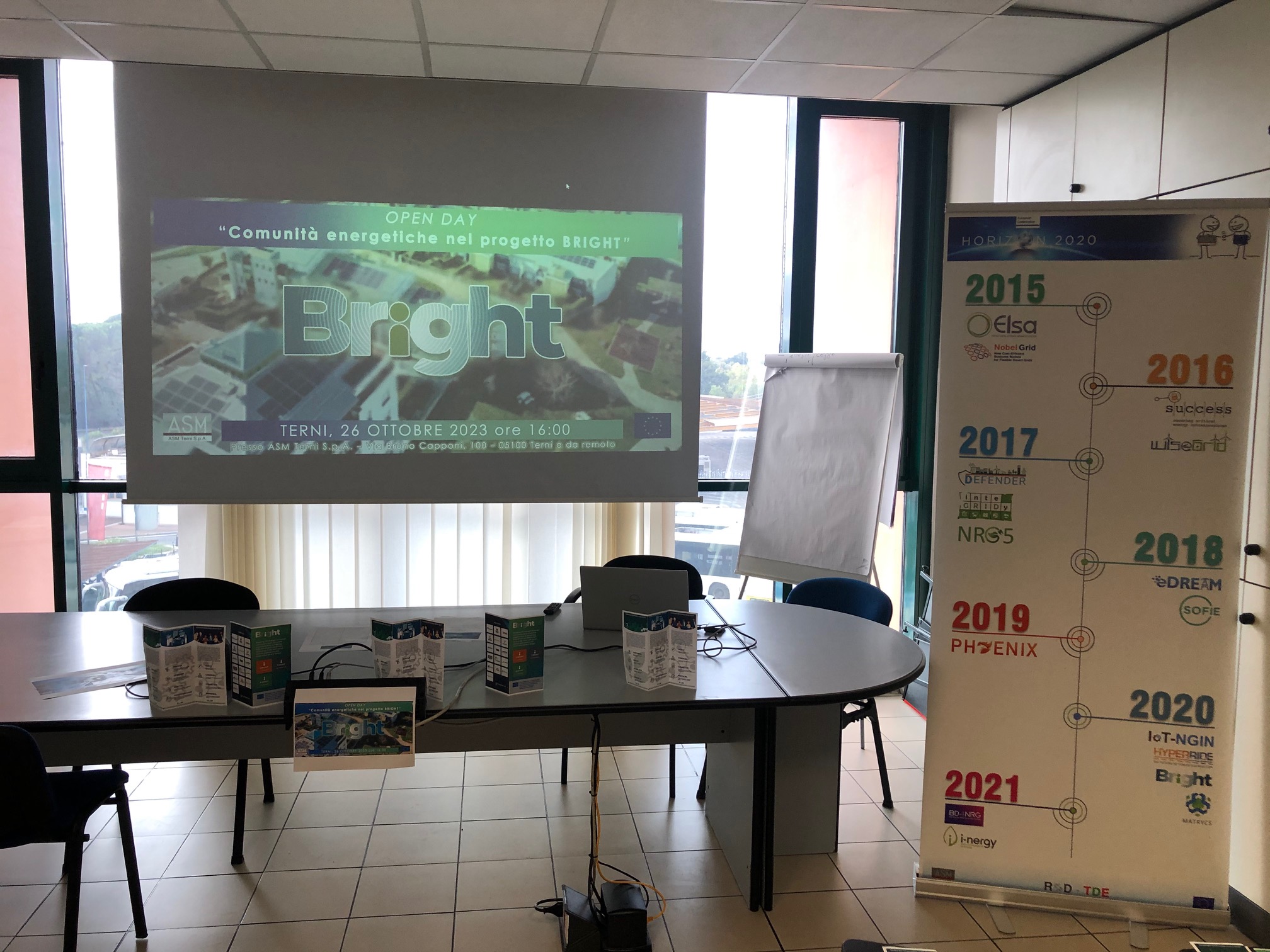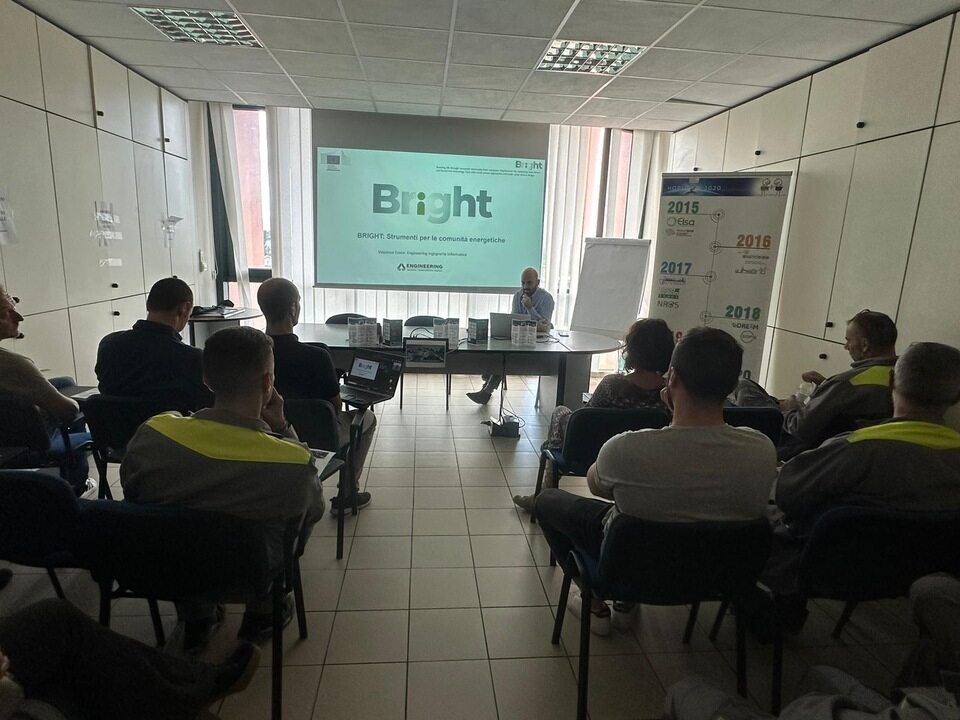 On October 26, 2023, ASM oranized a hybrid Open Day, in presence for the citizens of Terni and
remotely for the project partners. During the event the project partners presented on the
following topics:
• Vincenzo Croce introduced BRIGHT and reported tools deployed in Terni.
• ASM gave an overview on regulations for energy communities and made a presentation
entitled "Digital twin as a platform for AI services for the electricity grid: forecasting,
predictive maintenance and optimisation".
• CEL presented awareness and good practices for DR programs.
• EMOT presented their solution for BRIGHT: Renewable Energy and Electric Mobility:
Decentralised Aggregation for Optimal Flexibility Management.